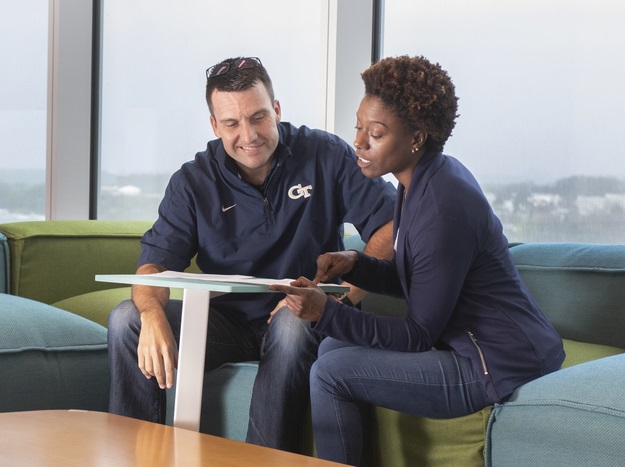 Many of the functional responsibilities within Administration and Finance extend over a variety of networks across campus reaching Tech's administrative, academic and research units. In partnership with the central business operations within Administration and Finance, these units share the responsibility for managing the Institute's resources, which range from financial to capital to intellectual, and work together to achieve institutional effectiveness in Georgia Tech's business practices. It is the collective and shared responsibility of these areas to work cooperatively in ensuring the integrity of the Institute's resources.
Administration and Finance facilitates the following networks to engage campus business partners and bring together the people, practices, resources, and technology needed to provide high-quality, inclusive, and innovative experiences.
Financial Council
The Financial Council promotes active two-way communication, accountability, and transparency across Georgia Tech's Finance function.
Three sub-councils are chartered to address the challenges faced respectively by:
Administrative entities,
Academic and research entities, and 
Affiliates.
Click here to view agendas and meeting minutes via a secure login page.
Business Partners' Network
The Business Partners' Network (BPN) is a quarterly gathering of finance, personnel, and administrative leaders across campus. The BPN promotes timely information on strategic initiatives, opportunities for networking and sharing best practices, and a forum for raising ideas and opportunities for improvement across Georgia Tech's business and operations. Click here to view past agendas and meeting notes.
To suggest topics, please contact Rachael Pocklington at 404-384-4142 or email rpocklington@gatech.edu.