A&F Virtual Town Halls
Leadership in Administration and Finance (A&F) continues to conduct virtual town halls for staff in A&F. Employees have the opportunity to ask questions and hear the latest on how Georgia Tech – specifically units in A&F ­– is responding to this rapidly evolving situation. Click here to view the recorded sessions.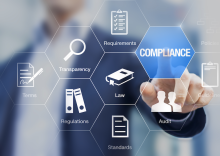 At Georgia Tech, just about everyone, from research faculty to student employees, at some point needs to make a purchase using Georgia Tech funds.
Georgia Tech President Ángel Cabrera and Delta Air Lines CEO Ed Bastian discuss how businesses can make positive changes to address urgent issues such as climate change.
This webinar will discuss recognizing and responding to mental health matters as a coworker