November 2023 - Supporting the Growth of the Institute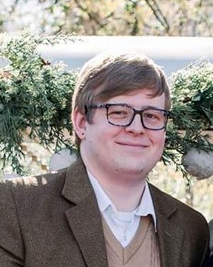 Dylan Holland
Technology Support Analyst II
Administrative Services Center (ASC) – IT Support Services
Length of service at Georgia Tech: 4 years 5 months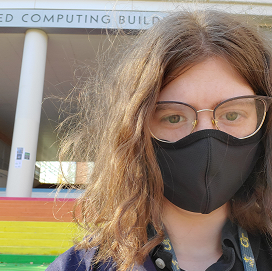 Mary Balsor 

Accounting Manager for Invoicing and Financial Reporting
Grants and Contracts Accounting
Length of service at Georgia Tech: 9 years, in January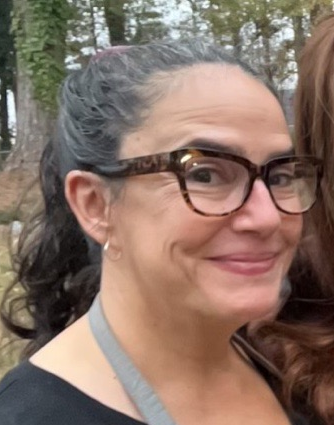 Isabel "Yiny" Lynch

Budget Manager 
Institute Budget Planning and Administration
Length of service at Georgia Tech:  24 years 
What excites you about Georgia Tech's growth? 

Dylan: As Georgia Tech grows, and more people are brought into our community, it is more important than ever to maintain open communication with one another. I am excited about the prospect of opening and maintaining these lines of communication with everyone to sustain the most efficient workplace for students and employees alike.
Mary: The most exciting parts about GT's growth to me are the interesting ways we are trying to stay ahead of it while managing our existing responsibilities, as well as the content and quality of the research and ideas coming out of our organization! I'm always reading new and exciting contracts describing the work being performed out on campus and I am really looking forward to where things continue on that front. On the growth management side, we're constantly innovating new approaches and reporting metrics to get the most benefit out of our employees time, our current expansion into robotics, and other assistive processes is really looking up!
Yiny: What really excites me about Georgia Tech's growth is the investment the Institute has made in supporting the development of well-rounded individuals and the pride it takes in cultivating a meaningful community presence. I love reading about what we are doing in research, our rankings, and what students accomplish while on campus and after graduation.
How does your role contribute to Georgia Tech's growth? 
Dylan: As the community grows, our team ensures that new departments and services are provided with the technical support they need to establish themselves. This is done by connecting our clients with resources to learn these new systems and procedures, as well as identifying pain points that can be addressed before they become a larger issue.
Mary: My team is responsible for billing and reporting on all RI External Sponsored Project funding (about $30-50M a month). While we are not directly involved in growing the research and other efforts here at Georgia Tech, our work is necessary and essential to the business operations of the organization. Without the draw requests and reporting to the sponsors, additional funding cannot be awarded and projects cannot be completed administratively. Our efforts also impact the sponsor's perception of the organization, since we are often first line contact with them, and we are always working to improve our customer experience with our sponsors so that business between them and Georgia Tech can continue to run smoothly.
Yiny: Within my role in the Budget Office, I support the colleges, student fee activity committee, and several non-academic units to ensure we are good stewards of our resources. Supporting the student activity fee is something that I hold dear. As the student activity Budget Analyst, I am grateful to be able to witness firsthand how our students operate and how they fund and support all students and a myriad of special interests with student activity fees.
Our campus has such a positive foothold in Midtown and the State of Georgia, I want to make sure we invest in our students and take care of our campus growth for many years to come.
How can the greater community (people aside from you) best support campus growth?
Dylan: I think the two best traits to support growth are patience and willingness to embrace change. To improve and maintain continuous forward movement, changes must be made, but with change comes mistakes as we all learn the nuances. We must all be willing to let this change happen and have patience while we learn these nuances, otherwise we will be stuck in place as the world progresses around us.
Mary: Campus growth doesn't happen by itself, it needs the underlying foundation structure of a lot of knowledgeable and hardworking people to keep it running and continue growing at a sustainable pace. The best way to support the campus' growth is to support your own growth and wellbeing. Georgia Tech is more than the sum of its parts, and each of you is a very important part of this organization.
Yiny: Over the past 24 years, I have seen a growth in arts, student programs, entertainment, and many ways of engaging staff and faculty. It is a terrific way to encourage individualism while fostering a sense of community. I would love to see an increase in amplifying our students' ingenuity (robotics, architecture, arts).
October 2023 - Sustainability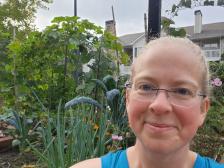 Julia Schmoyer
Organizational Design Specialist 
Georgia Tech Human Resources 

Length of service at Georgia Tech: 3 months 
Interests outside of work: Gardening, languages, hiking, cooking, and tabletop games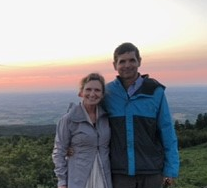 Quentin Holden
Landscape Services 
Georgia Tech Infrastructure and Sustainability 
Length of service at Georgia Tech: 11.5 years
Interests outside of work: Farming, cooking, service work in the church, ballroom dancing with my wife, hiking, and fishing

 
What does "sustainability" mean to you?
Julia: Working toward creating a mutually beneficial, restorative exchange of resources with nature; intentionally feeding resources where we take them. Making big and small choices with respect for and awareness of the massively complex systems of which we are a part.
Quentin: To be sustainable is to be able to take care of one self. Growing ones own vegetables and food. Relying on one's own resources without depending
on others. It's growing food locally and not purchasing food items from thousands of miles away and having them shipped to the USA.
Why do you feel it is important to be sustainable?
Julia: Globally, we are feeling the effect of climate change and resource depletion. We could change so much by limiting what we take from the earth and instead using existing resources in creative and healthier ways. Individually, practicing sustainability increases our connections to each other, the nutrition in our food, the health of our bodies and brains, and our ability to find joy and wonder in the natural world. The better we take care of the earth, the more capable it is of taking care of us.
Quentin: I have been a big advocate of being sustainable locally because it is the core of our country's values. 
How do you practice sustainability? 
Julia: Living in an apartment, I have to get creative with space. I forage for seeds, grow food and flowers, create habitats for pollinators on my tiny porch and in a community garden, then share it with neighbors and friends. I make compost in a 5-gallon bucket with kitchen scraps and straw, which I then use to revitalize my potting mix (rather than throwing it out to buy more). I educate myself on regenerative growing and communities, and I have dreams to expand in the future.
Quentin: I plant my own vegetables from seeds and babied them to fruition all naturally. It's like a Christmas gift when there's a ripe tomato or squash on the plant. Then the excess I have I give to people in my community.