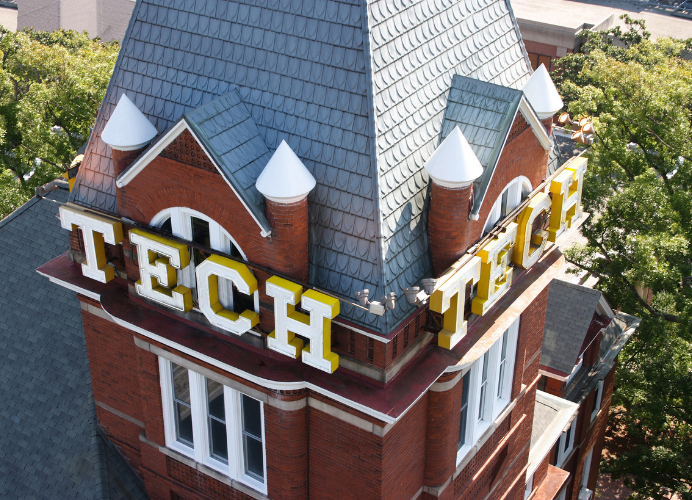 Good Afternoon Colleagues, 
This week, leadership in Administration and Finance (A&F) has been meeting with direct reports and hosting all-hands gatherings to announce some exciting changes in A&F that, beginning August 1, will more effectively align our resources to better serve the campus community and accomplish our strategic goals. I would like to stress that, while several offices are transitioning to another unit in A&F, the work we do remains mission critical to the Institute and will require leadership throughout the division to successfully chart our path forward. 
Organizational Changes in Sustainability, Facilities, and Safety  
After conducting many conversations, gathering information, and exploring best practices in higher ed, I concluded that additional changes were needed to further support this organization and foster collaboration throughout A&F.
As such, Sustainability, Facilities, and Safety will be renamed Infrastructure and Sustainability to reflect the new organizational structure as described below.
We are moving Capital Planning and Space Management into the organization to better align our campus planning, design, construction, and ongoing maintenance of the campus. In addition, the Georgia Tech Police Department, including the Office of Emergency Management, will report directly to the vice president and deputy chief business officer for A&F to enable more nimble responses and planning from executive leadership.
We are also specializing the communication and data management efforts for this organization. The communication role will continue to primarily support communications for this unit but now reports into Institute Communications. We are also creating a new data management organization to focus on facility and utility data usage to help us understand and explore efficiencies and improvements in sustainability efforts.
With this reorganization complete, I am pleased to announce that I have re-engaged the search committee for the vice president for Infrastructure and Sustainability, with plans to immediately restart the search for this very important position. I want to give my sincere thanks to Nazia Zakir, interim vice president for Infrastructure and Sustainability, for her leadership during this extended interim period. More information about this search will be shared as it becomes available.  
Organizational Changes in Finance and Planning and Information Technology  
Jennifer Bentson Hubert is assuming the role of associate vice president for Finance and Planning. In this expanded role, Jennifer will serve as a deputy and strategic advisor to the vice president for Finance and Planning. She will focus on enhancing longer-term Institute planning functions, including capital financial planning, financial systems governance, and financial compliance and outreach. In addition, she will lead the creation and implementation of a Finance and Planning strategic plan to align with and support both the A&F and Institute strategic plans. 
The Enterprise Resource Planning organization has completed implementation of the Workday and OneUSG systems and is ready to transition into an operational mode. This change will result in the technical portions of the organization moving into the Office of Information Technology (OIT) and the human resources functional leads moving back to Georgia Tech Human Resources. The Organizational Readiness and Service Delivery portions will move into the new Administrative Service Center (ASC) to help provide support for the Institute-wide process improvement initiative. Once the ASC is activated later this year, it will report to the vice president and deputy chief business officer for A&F. 
Lastly, the Enterprise Data Management (EDM) organization will move into OIT to enable the creation of an Institute data strategy that is built upon a new data governance structure being led by OIT. This move will enable the creation of the data infrastructure needed to support a new data strategy that serves both units and the campus as a whole. A dotted-line to the Finance and Planning organization will be added to maintain the close relationship between Institutional Research and Planning and EDM. 
Throughout the week, I have appreciated the thoughtful conversations and meaningful questions about our new organizational structure. I heard clearly that there is "change exhaustion" in A&F – you all have been through quite a lot over the last several years. Through these changes, I am confident that we will more effectively align our resources, improve how we operate as an organization, and achieve our goals. You may view the revised organizational chart here.
I am committed to ensuring that these changes, as well as any changes to come, will be grounded in our shared values and beliefs and will uphold the Institute's mission and the people who make it all happen – you!
Sincerely,
Kelly Fox
Executive Vice President
Administration and Finance